21-step Conversion Funnel Creation (Cheat Sheet)
Calculate max. lead acquisition cost
Take a look at how much on average your customers spend. Then, taking into account lead to customer conversion rates calculate the value of one lead.

It's best to do it with regards to a specific segment, and not a whole customer database.

Choose a specific target audience
Your funnels won't be as effective as possible if you target different groups of people at once.
Spend some time creating buyer personas to get to know who your audience is, or what their goals and pain points are.

When you're done, choose one persona you're going to target.

Generate content ideas
Keeping in mind the targeted persona, come up with content ideas that are closely related to their interests as well as your product/service. Choose a few of that you believe have the highest potential.
You can check what content performed best for your competitors using a tool like Ahrefs.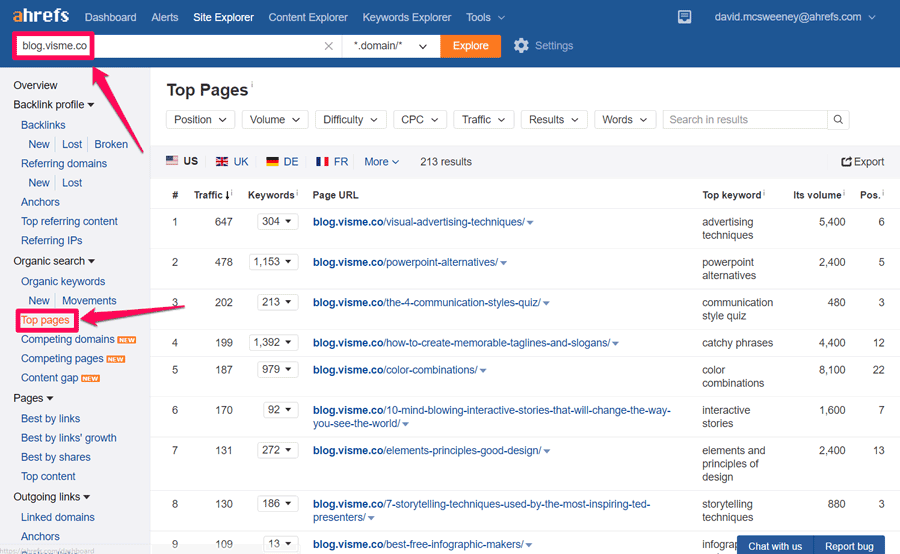 Test your content
Create the chosen pieces of content in a short form, and spend a few bucks on ads to see which draws more attention.

Create final content
Extend the best performing piece of content to a point where it becomes valuable enough.

Additionally, think how you can convert new visitors into leads. Below you can see what type of content you can use as a lead magnet with regards to visitors' awareness level.

Design your landing page
No matter if it's a standalone landing page or a blog post, make sure it's optimized for conversions.

Implement visitor tracking
Having a tool which tracks the whole history of interactions between your brand and a specific person will equip you with crucial data you'll later use for segmentation and personalization.

Offer a relevant lead magnet
Craft a compelling CTA and collect contact information in return for access to the additional piece of content. For example, courses can be used as lead magnets if you are trying to sell online courses.
You can go with embedded forms, chatbot conversations, or various pop-ups displayed on behavioural triggers.

Apart from e.g. email address include at least one field that will let you assign the lead to one of your segments.

2-week Email Course

Turn Visitors to Customers

150 pages of content covering Automation, Segmentation, Personalization, Omni-channel and more.

I want it!
Build a "Thank you" page
A Thank you page can be a great place to allow for creating a closer bond between you and your leads (consider adding a video or photos of your team members), as well as direct them towards a next action.

Set up conversion tracking
Use Google Tag Manager to send scroll, click and form submit events to your web analytics software. This way you'll know where your funnel leaks and how to improve it.

Generate traffic
Write down all the channels you can use to reach the chosen audience.
Check costs per acquisition and leave only these channels, where CPA is lower than the lead value you've calculated in the first step.

Segment your leads
Divide your leads into groups, based on the information you've gathered (both in the form and using behaviour tracking).

Create a customer journey map
Write down all interactions, feelings and problems people may encounter on their way to, as well as after the purchase. It'll let you know how to keep them satisfied along the way.

Use omni-channel strategy to build relationship
Integrate multiple channels to provide each person with seamless, consistent experience and let them use channels they prefer most.

Introduce nurturing
Set up drip campaigns consisting of at least 4-6 educational emails.

Add behaviour-triggered messages as well. It lets you contact leads just in the right time and provide them with information they've shown interest in.

Adjust your communication
Try to make your communication as personalized as possible.

The easiest trick is mentioning recipients name, location etc.
However, if you wish to go further, you can check what topics the lead has been interested in, what types of content has consumed, or channels has used.

Score your leads
Implement scoring and grading models that will assign points based on leads' predicted value, as well as behaviour history. This way, you'll know when your leads are ready to receive an offer.

Send an offer
When your leads reach the scoring threshold and become MQLs, you can invite them to a call, free trial, or simply redirect them to a landing page where they can complete a purchase.

Test everything
Analyze conversion on each step of the funnel and think how you can improve your performance.
It's best to build a workflow around testing, so that you could focus on the lowest hanging fruits and advance fast.

Keep in touch
It doesn't matter whether leads become customers or not. Cherish these relationships for as long as possible to stay at the top of their mind.

Automate your funnel
Use Marketing Automation to manage all the repetitive tasks and make sure your communication is timely, personalized and relevant. No matter where you are or what you do.
Join this Course to learn more!
2-week Email Course

Turn Visitors to Customers

150 pages of content covering Automation, Segmentation, Personalization, Omni-channel and more.

I want it!